World Animal Foundation's Adopt A Wild Animal & Adopt A Farm Animal Program
Your World Animal Foundation Adopt An Animal Kit comes in a Deluxe WAF Folder and includes:
Glossy Photo Of Your Adopted Animal; Adopt An Animal Adoption Certificate; Fact Sheet About Your Adopted Animal; Help Animals Info Cards Packed With Information On Animal Issues & How You Can Help Animals And The Environment.
WAF's Adopt An Animal symbolic adoption is a one time fee and helps the World Animal Foundation to preserve the planet and protect its animals. Adopt an animal for yourself or order an Adopt An Animal Kit as a gift. Help make a difference for animals - Adopt An Animal Today!
Adopt An Animal Kits make great gifts and can be sent directly to the recipient:
Simply supply the recipient's name and mailing address as shipping information. We'll even include a letter stating the Adopt An Animal Kit is from you.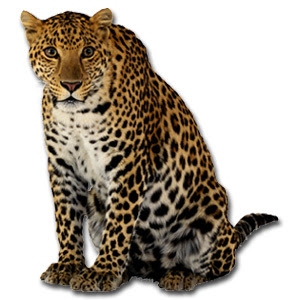 Why Adopt An Animal From World Animal Foundation?
Many of the planet's most iconic and beloved animals are in trouble, and World Animal Foundation needs your help to save them. You can make a difference for wildlife and domestic animals by adopting an animal from World Animal Foundation for yourself, or adopting an animal as gift. Adopting an animal is the perfect gift for a loved one who loves animals, and helps to support World Animal Foundation's critical mission of preserving and protecting the planet and the animals that inhabit it.
The world is teaming with an amazing diversity of animals. Some species are beautiful, others bizarre — but they all are important to the ecosystem and deserve our respect, compassion and protection. Unfortunately, many animal species are declining at a rapid rate as a result of irresponsible human activities. Habitat destruction, pollution, hunting, poor agricultural practices and changes in climate are among the threats faced by wildlife and domestic animals. World Animal Foundation's Adopt An Animal program allows you to symbolically adopt your favorite animal species while supporting our important work of protecting wildlife, companion animals, farm animals and the environment.
Adopt An Animal contributions help provide critical financial support needed to preserve and protect some of the world's most imperiled and abused animals, and to combat the global forces that threaten wildlife, companion animals, farm animals and the planet. World Animal Foundation actively works to create lasting change by fighting the forces that devastate the environment, endanger wildlife and harm companion animals and farm animals. WAF is an all volunteer organization. The organization has no paid officers and uses all donations towards animal and environmental programs: direct rescue, educational programs and animal sanctuaries. Utilizing volunteerism, WAF has kept operating costs to a bare minimum while maximizing our ability to help animals.
Fast Shipping!
Shipping time for World Animal Foundation Adopt An Animal Kits averages 2 to 4 business days - USA. Allow additional time for Adopt An Animal Kits orders outside the USA. Your Adopt An Animal Packet will arrive approximately 2 to 4 business days following shipping date. Shipping for Adopt An Animal Kits within the USA is by U.S.P.S. Priority Mail.
INTERNATIONAL ORDERS: Average shipping time for Adopt An Animal Kits outside of the USA is 5 to 14 business days, including Canada. International Shipping & Handling for Adopt An Animal Kits is by U.S.P.S. First Class Mail.
World Animal Foundation Adopt An Animal Kits are provided by Tree Frog Trading.